Being from Maine it's no surprise we're passionate about the outdoors. While we work with companies across industry verticals, we especially enjoy working with entrepreneurs to launch, market and sell products designed for the outdoors; whether the deep woods or your own backyard.
Case Study: Tree Free Fire
Tree Free Fire had already developed an awesome product—a portable fire pit ideal for a backyard s'more roast or to lend a classy touch to hors d'oeuvre on the patio—when they approached Brickyard Collective for help launching on Amazon. 
Amazon is a crowded marketplace, so creating and optimizing a brand new listing that will not only get found by consumers but also generate early sales is not as easy as it appears at first glance.
By leveraging valuable keyword research and creating a launch plan to gain early sales, which Amazon's algorithm values so highly, Brickyard was able to create a listing for Tree Free Fire's portable fire pits that was able to generate more than $3,000 in sales in its first 30 days on the platform.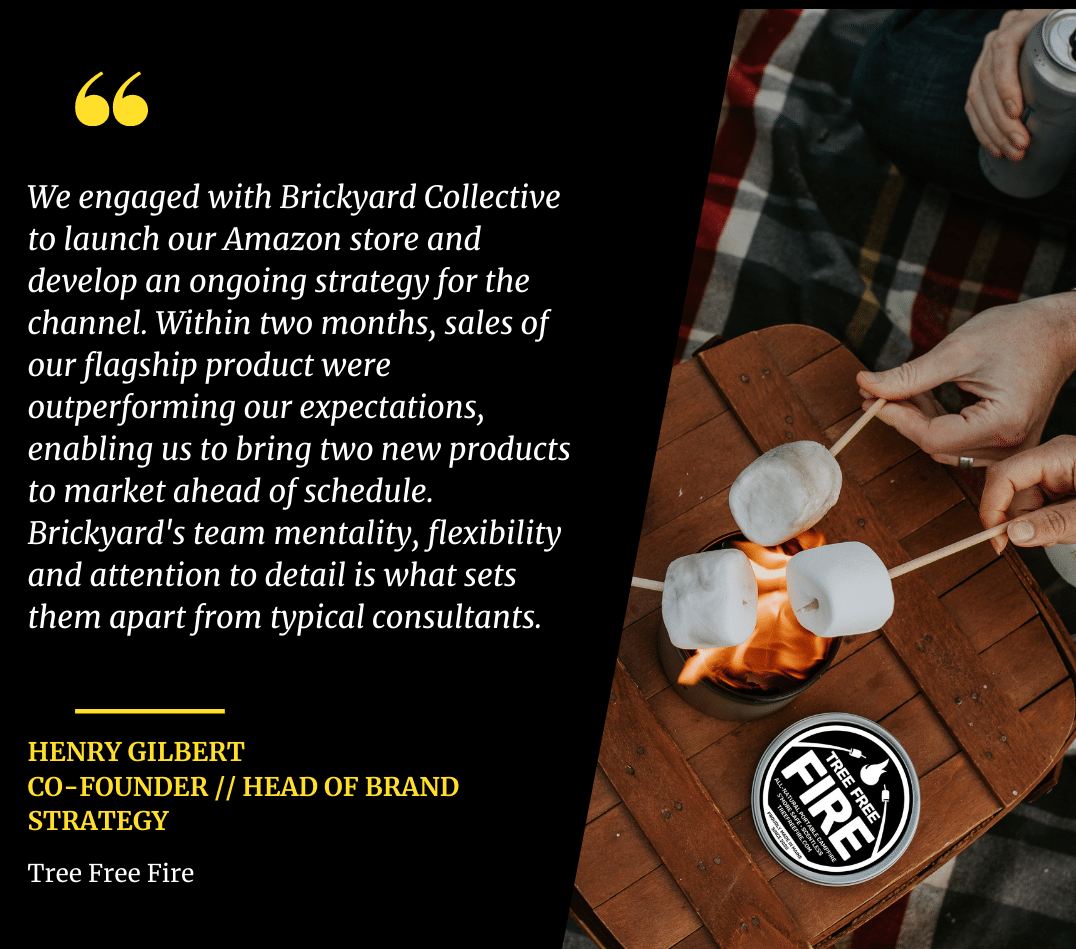 Check out a few of our outdoor product brands…
Let's Discover How We Can Help Grow Your Business